Oviedo
[...Smart & Cheap Living in Dominican Republic - All Info Inside...]
General atmosphere / feeling of the place
Oviedo is a small town in the dominican southwest, around 20 km south of Enriquillo. There is a lake in Oviedo - that is also called Oviedo - Laguna de Oviedo. Lake is located in local National Park, and it is the only attraction of this small town.
CHEAP hotels in Oviedo / Where to sleep in Oviedo
I was in Oviedo only for few hours. Besides that, I [...read more...]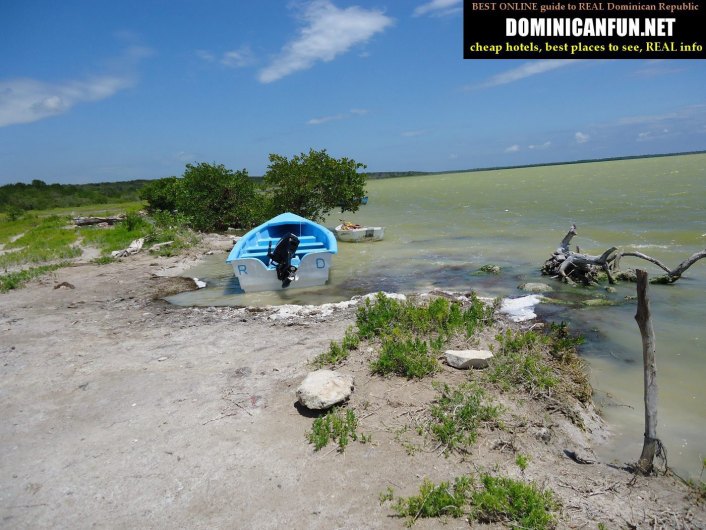 Salty lake Oviedo, located under the sea level. The home for iguanas and other reptiles and such kind of animales....
Things worth to see/ do in Oviedo / Best of Oviedo
The only attraction of Oviedo is salty lake - Laguna Oviedo.
From my diary:
"So I came today to see Oviedo and its lake. It was (lake) connected before - in prehistoric times  with Carribean Sea, and today it is a house for iguanas - there are hundreds or even 1000's of them here. To enter the lake from the National Park you have to pay 100 pesos.
Laguna Oviedo is [...read more...]"
Laguna Oviedo - the other picture 😉
Getting into Oviedo / Roads Info
Oviedo is located on the road Barahona - Pedernales and the road is in good condition.
[...12,000 KMs on the motorbike in Dominican Republic, 80 % of the country visited - All Described Here...]