Rio San Juan
General atmosphere / feeling of the place
Rio San Juan is a charming dominican town located on the northern coast of Dominican Republic, between Cabrera and Gaspar Hernandez. Just a typical dominican small town, where the life is slow and calm...
I lived in Rio San Juan for about month. And while it is indeed charming small town, it has also typical disadvantages for small dominican towns, like: [...read more...]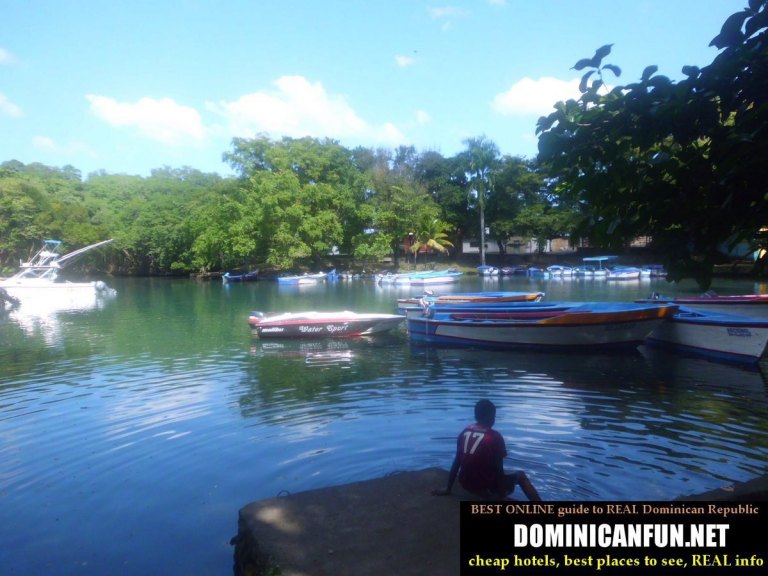 Bay in Rio San Juan. One of the attractions of this charming dominican town
There is a beautiful bay in Rio San Juan, connected with park - it is called Laguna Gri Gri.
Near Rio San Juan (~10 km) you have also Playa Grande - beach with [...read more...]

CHEAP hotels in Rio San Juan / Where to sleep
Rio San Juan is not a exception when it comes to hotels - there are few cheap hotels here, like in every city in Dominican Republic.
1. Hotel [...read more...]

There are also few more expensive hotels - near the [...read more...]

Things worth to see/ do in Rio San Juan/ Best of Rio San Juan
Like I wrote before, Rio San Juan is a dreamy small dominican town, ideal for someone who likes such places and wants to relax for some time.
Near Rio San Juan (~10 km) there is beach Playa Grande. Like I said before - be really careful when you swim there, the sae could be really merciless...
There is also another beach - [...read more...]
How to get into Rio San Juan / Roads Info
Rio San Juan is located near the expressroad no 5, which is -most of the time - in good condition. Anyway - watch out for the potholes, especially on the Cabrera - Rio San Juan part.