[...Read the full version of my guide to the real Dominican Republic...]
So I am leaving Moca early afternoon on my newly bought motorbike. I'm going to Jarabacoa - the town located in mountains, not that far actually from where I'm leaving. I am there after 2 hours of easy ride on my 110 cc bike. So far so good....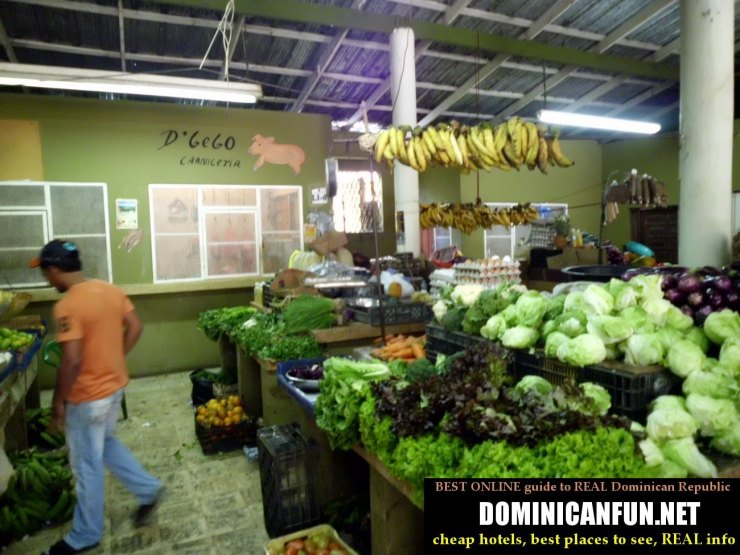 Market in Jarabacoa - vegetables, fruits and meat
Jarabacoa is kind of interesting town, located in the beautiful surrounding of the mountains. The city and whole area seems to be living from agriculture - it is actually one of the richest agriculture regions in DR and the amount of shops with vegetables, fruits and all things made from them - proves it.
So I enter one of such shops, with sweets inside. What looked like a shop from the outside, in reality is just a family's house with a fridge full of jams and marmelades. There are like maybe 10 types of jam in it, from various fruits. Nice !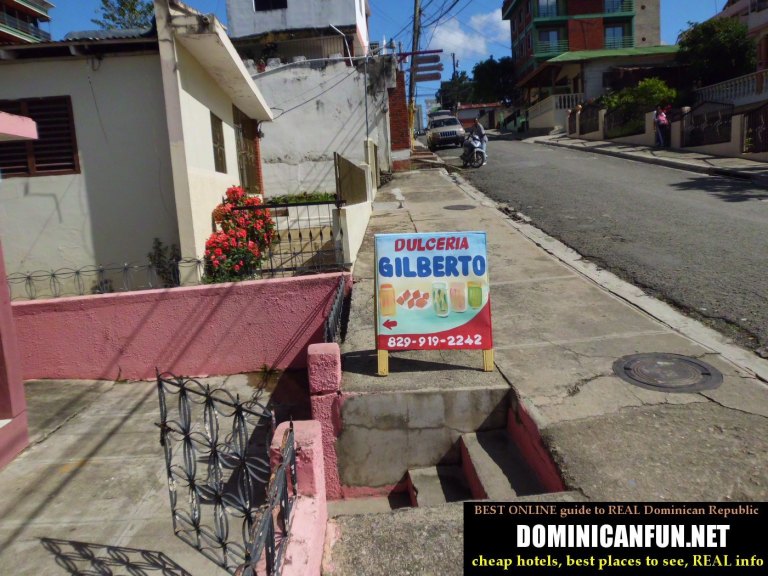 Jarabacoa - dulceria. And what's inside ? Fridge with various products from fruits 😉
Around 50 KMs south of Jarabacoa lays Constanza - another town located in picturesque area. i have a feeling here that I'm actually back in Indonesia - similar level of country's development, similar craziness of the people and similarly beautiful, wild nature...Thank god that the roads here are much better than in Indonesia...
Somewhere near Jarabacoa...
All seems to be cheap here. There are many [...read more...]
[...Living & Travelling in Dominican Republic with less than 1,000$/ month...]