[...Living & Travelling in Dominican Republic with less than 1,000$/ month...]
Finally I am in Barahona province. I just drive through its capital - Barahona city. I am in  need for some cheap hotel in that south-western area of Dominican Republic. And I'm looking for it from Paraiso to Enriquillo area.
And iI found something - in Enriquillo.Guess for how much ? 7 usd/ night for double room....And listen to this...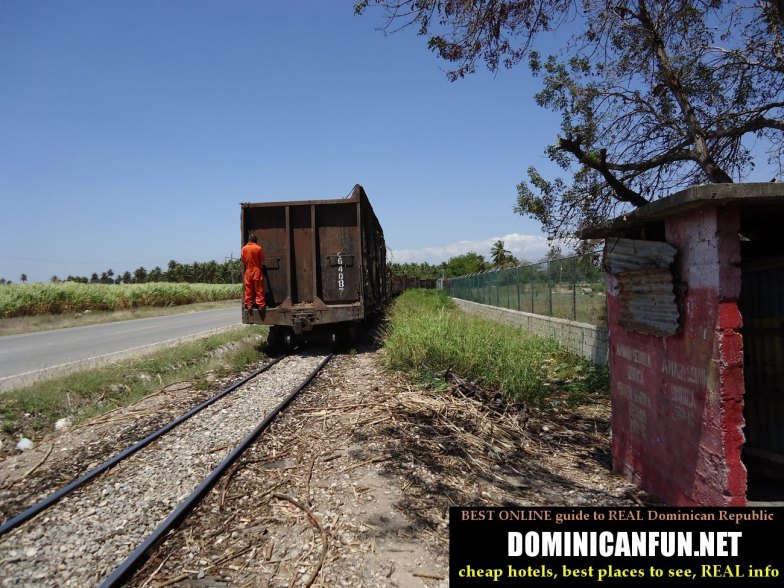 Barahona province. Train transporting sugar cane
Imagine some small, charming coastal town in tropical country, far away from "civilisation". Civilisation, meant as a access to ATM, imported food products (which are sometimes useful in this country, believe it or not...) and so on. Now imagine hotel where you stay. 7 USD/ night. From the room that you have there, you can easily access hotel's roof..And from the roof ? You may just treat it as balcony ot terrace - with beautiful view. You can sit on the chair and enjoy the view of the sea, which is actually just 200 meters from your hotel. You can listen to the waves shattering on the cliff rocks...You can watch palm trees wiggling on the wind....
Now imagine that you just woke up in such scenery, @ good and "healthy" hour - 9 am. You look lazily on the street and sea. You jump on your bike and go to eat something for breakfast. Weather is just perfect...Around 30 Celsius degrees, sunny day as (almost) always....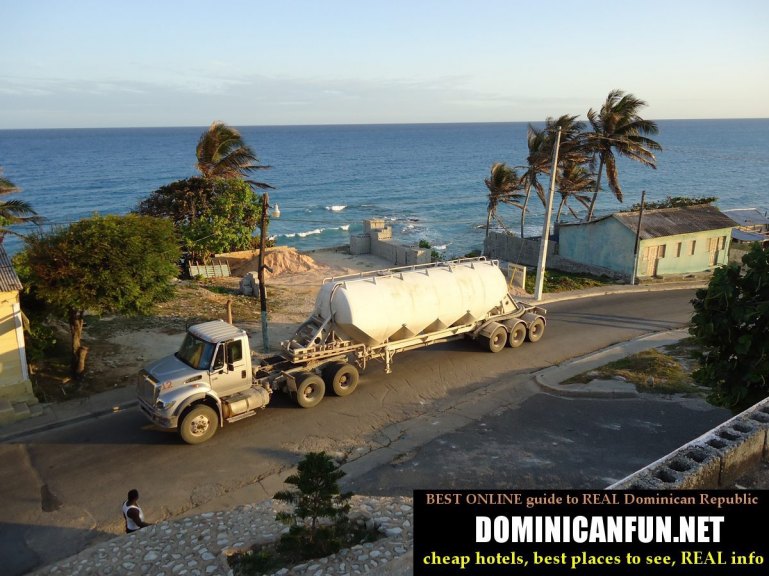 Enriquillo, Dominican Republic
And what later ? Short trip on your motorbike in the area, some photo shooting, back to home (hotel) and finally - you go to the beach. Which is indeed really nice. The beach, where you are actually just one and only guest. But dont worry - it's located around the people, nice people and near the village's center - so its completely safe. So you swim there a little (waves are really high !) in the sea of cyan color, clean as cristal....And so, after like maybe 2 hours of swimming and sunbathing, already relaxed you go to your hotel. Maybe to sleep a little, or maybe to eat something...Or maybe you will enjoy this fresh fruit juice for 0,5 usd ? It's up to you...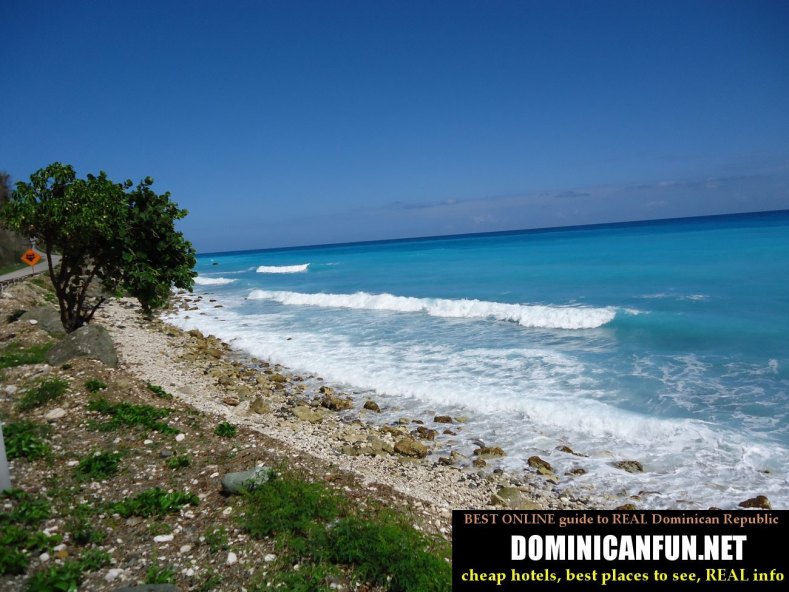 Coast in Barahona province. Somewhere near Enriquillo...
You wait for 5 pm, when the Italian guy who lives there opens his pizza shop. He sells pieces of his basic pizza for 0,5 usd/ each....
Paradise ? I dont know...But that's was how my life looked like in Enriquillo for almost 2 months....
[...Backpacking & cheap living in Dominican Republic - Best Online Guide...]