[...Full article has 1500 words. This is only 400 words preview. Read the full article here...]
Americano: – If you are in Dominican Republic and if you are white (and not Dominican- white) - they will always call you here "americano". Even if you are from Russia or France - the white skin means that you are "americano". Simple as that. There is also [...read more...]

Amigo (friend or "my friend").If the average Dominican will call you per "amigo" - friend, that will usually mean that [...read more, 90 % of content inside...]

Like I said before - common sense and sense of humour are always needed when dealing with Dominicans. I dont want to [...read more...]

Baseball – is a favorite dominican sport. Dominican National Baseball is in the world's top of baseball teams; and many baseball players playing in USA (also the superstars) are actually from Dominican Republic. It is not so rare to spot kids playing baseball in Dominican Republic on the fields, and sometimes even on the street - almost like in Brazil, but here - they play baseball, not football...

 Carpediem – which means " live the present" or "seize the day". That ancient Greek saying seems to be motto of all Dominicans. They are usually [...read more, 80 % of content inside...]

This Dominican guy is just happy and it doesnt have anything in common with caption on his Tshirt.... 😉
So the carpediem has its good and bad sides - and in Dominican Republic you may see them all. But unfortunately - the bad sides of it are really easy to spot here.
Community –The Dominicans live together and not only for themselves, but also for their community where they live. Like family, friends from the same street etc. Most of the dominican population live in [...read more, 80 % of content inside...]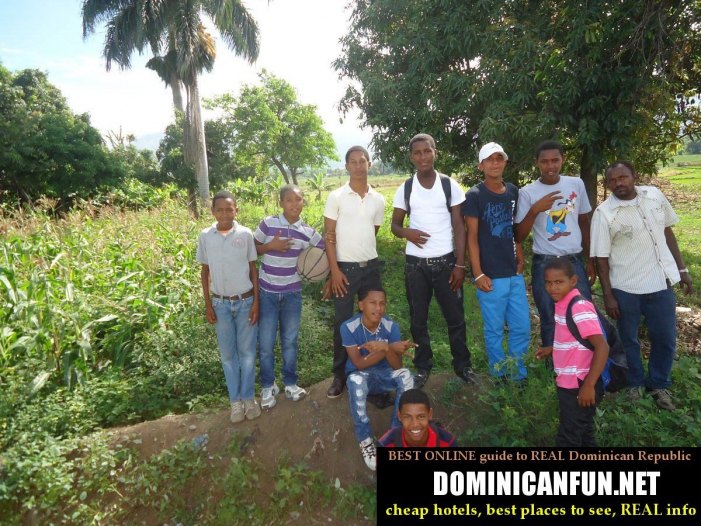 San Juan de La Maguana area - together, in community. Like always Dominicans do, not only on the school trip....
Colonialism –Hispaniola - the island of Dominican Republic and Haiti was the first place where Colon created his first base outside of Europe. And it was also the first place that experienced brutality, cruelty and greed of Spaniards - who in [...read more, 80 % of content inside...]

Corruption –Dominican Republic is a country with one of the biggest curruption in the world. There is a big acceptance of corruption here, that's why [...read more, 70 % of content inside...]